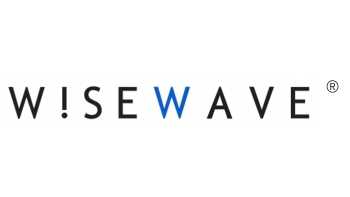 WISEWAVE TECHNOLOGY CO.,LTD.
 Wisewave(Zhuhai) Technology Co., Ltd. is a Guangdong-Macao joint venture high-tech semiconductor enterprise with registered capital of USD 400 million. The company focuses on high-speed SerDes IP development, licensing and chip customization services, providing chips and system solutions in high-speed high-bandwidth network interconnection, data processing and storage acceleration, which are widely used in applications such as artificial intelligence computing clusters, data centers, communication networks, automotive electronics and IoT. Founded in November 2021, Wisewaveis headquartered in Hengqin Guangdong-Macao Deep Cooperation Zone in Zhuhai and has set up R&D centers and branches in Shanghai, Wuhan, Suzhou, Nanjing, Shenzhen, Macao(in preparation) and Toronto.
Address
Macao Youth Entrepreneurship Valley 17 Room 127-128 No. 1889, Huandao East Road, Hengqin, Zhuhai, Guangdong Sheng 519031 China
Hengqin New District, Zhuhai , Zhuhai Guangdong
Zhuhai, Guangdong Sheng, 519031
China
Regional Coverage
Americas:
Latin America Region
North America Region

Asia, Pacific, and Japan:
Southeast Asia
Australia and New Zealand
Japan
Taiwan
Rest of Asia
Korea
South Asia

Europe, Middle East, and Africa:
Middle East, Turkey, and Africa
Central Eastern Europe
Western European Union Region
Commonwealth of Independent States
Northern European Union Region
Southern European Union Region
Central European Region

People's Republic of China:
People's Republic of China

Use Cases
Cloud Computing : Hybrid Cloud
Cloud Computing : Private Cloud
Cloud Computing : Private Cloud and Software Defined Infrastructure
Cloud Computing : Public Cloud
Industry

Communications : Data Processing, Hosting and Related Services
Communications : Telecommunications
Company Resources

Product Brief of WISEWAVE Local Storage Acceleration
Resource Type: Product Brief
Offerings
Offering
Wisewave's WD200SF is an Intel Agilex® -based FPGA card designed to deliver next generation performance for data center, networking and storage. The NIC-sized card provides a balance of I/O and memory using the Intel Agilex® chip's unique tiling architecture for diverse applications. The card also supports shell while customer just need to develop role, which enables an abstracted development flow for dramatically simplified code re-use across multiple architectures.
Offering
Real-time applications and high-IO applications in data centers require servers to provide high-bandwidth and low-latency IO access. Compared to cloud storage, local storage has higher bandwidth and lower latency. The WD200SF local storage solution can ensure high bandwidth and low latency of local storage, while enabling local NVMe storage to support flexible elastic virtualized storage, hardware-level SLA guarantee and native encryption, so that local storage can better meet customer needs and serve cloud service providers (CSPs) to optimize operating costs and create higher value. The WD200SF local storage solution includes PCIe 4.0 X16-based hardware acceleration cards and related software. One hardware acceleration card can connect to 4 NVMe SSDs through the SlimSAS cables, virtualizing them into up to 63 virtual disks and distributing them to the maximum 63 tenants. At the same time, you can also set the read and write bandwidth and scheduling priority for each virtual disk and ensure the service quality of the user SLA through the hardware scheduling mechanism.