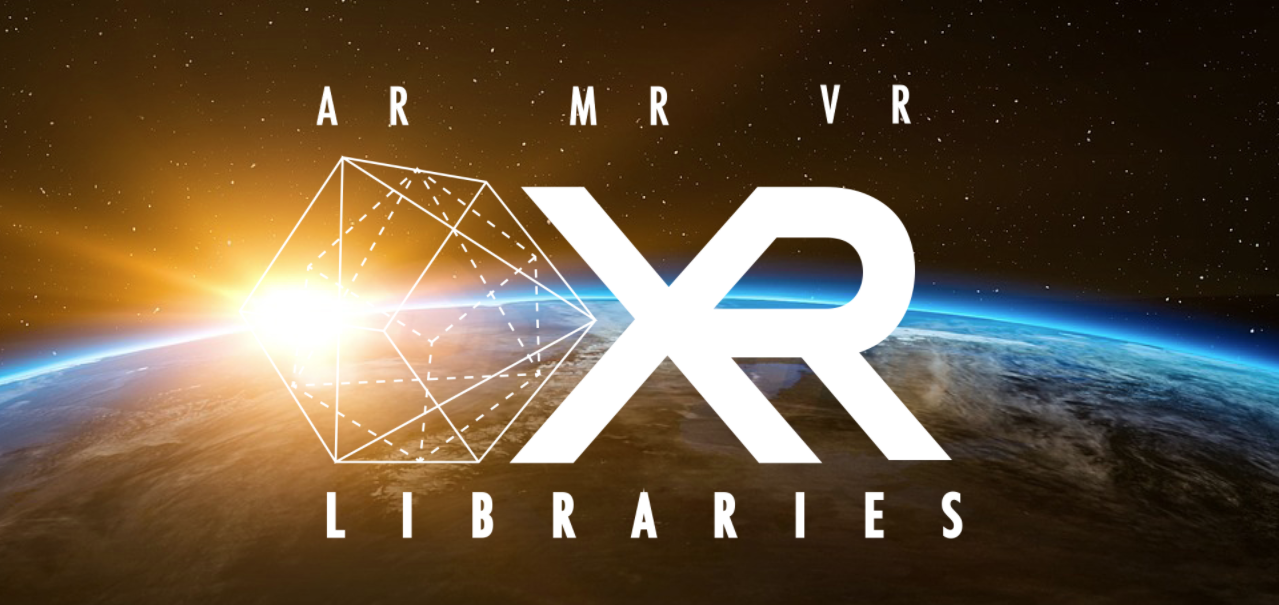 Last Sunday I had the pleasure of attending a twice monthly VR lab at the Folsom Library. This lab is part of the XR Library initiative which is a think tank and clearinghouse so to speak for libraries to share best practices in the installation and use of technologies like virtual and augmented reality in libraries, and is also the project coordinating entity for the California Virtual Reality Experience. Follow this link to find the list of California VR Libraries supported by CVRE
I believe this is something to note, to anyone interested in technology either to adopt in your business, as a developer or enthusiast. Libraries were that place we gathered to gain knowledge and insight we couldn't at home or at work. The Internet changed that. Virtually all information we could ever need is accessible through the web. However while information may be highly accessible, technology is not. Technology access, familiarity and adoption is still very much fractured in our communities. For those early in their career, or those wanting or needing to move into a new space like VR, access and familiarity is a huge barrier. However libraries like the Folsom library and others working under CVRE, have an excellent opportunity to be technology hubs and better democratize access to key new technologies.
The Folsom VR Lab is held twice a month, on the 2nd and 4th Sunday of the month from 12 noon to 4pm at the Folsom Library. The space is very large and all are welcome to join in. There you will find a variety of technologies from Google Cardboard through the most immersive VR experiences using the Oculus Rift of the HTC Vive VR systems. There is even a 3D printer available.
Attendees need only check in, and they can choose to use any of the systems for approximately 15 minutes. Those below thirteen cannot use the Oculus Rift system but are able to use the HTC Vive and Google Cardboard VR systems.
On the day I visited two very skilled and capable volunteers from the community assisted attendees with any of the VR experiences. They acted as consulting guides talking in the ear of the VR users to help them use the controls, stay in boundaries of the VR sensors and guide them through any of the application experiences.
I saw all ages there, from pre-teen, teenager through retired professionals. There was something for everyone. The experience sparked conversation, community and a sense of wonderment on where technology is going and how such technology could be deployed more broadly.
Kids gravitated to games like Fruit Ninja, but the adults seems to gravitate toward experience gave them glimpse into broader usage than games. Google Earth was popular and allowed people to traverse to cities and destinations all over the globe. More than going places you've never been people wanted to revisit destinations to see how they had changed since they had been there. "No substitute for being there" said one person, "But avoiding TSA and a cramped airplane sure is nice" said another.
Google blocks was another popular application for all ages empowering the user to experience in 3D space anything they could dream of crafting or building in real time. Attendees realized such technology could help them plan out physical work, share and collaborate with others well before development or construction begins. They envisions commercial real estate and development opportunities at their fingertips and the ability to see and experience plans of new cities and proposed buildings. The excitement and imaginations were fluid and it was amazing to people connect and imagine possibilities at the library.
I invite you to check out the Folsom Library VR Lab . If you have questions or would like to see if such a program could be started in your area, drop a comment.