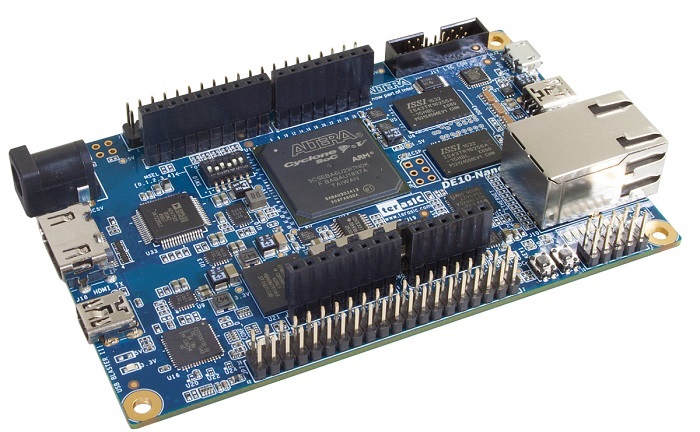 The DE10-Nano Development Board User Manual provides a comprehensive guide to the DE10-Nano board's features and how to use them.
Below is an overview of what the guide contains:
Introduction to the DE10-Nano
How to use the board's peripherals – interfaces connected to the FPGA (field programmable gate array) or HPS (hard processor system).
Using the DE10-Nano
Introduction to the DE10-Nano System Builder for creating custom design projects.
Examples for HPS SoC and FPGA
Examples of reference designs to demonstrate major features of the peripherals connected to the HPS or FPGA​. These include the LED/KEY and I2C* interfaced G-sensor for the HPS and A/D converter for the FPGA.
Communicate with the FPGA through the HPS (ARM processor)
Learn how HPS controls the FPGA LEDs
Program the Serial Configuration (EPCS) Device