The Intel® Software Innovator Program Rewards Top Innovators with a Mystery to Unlock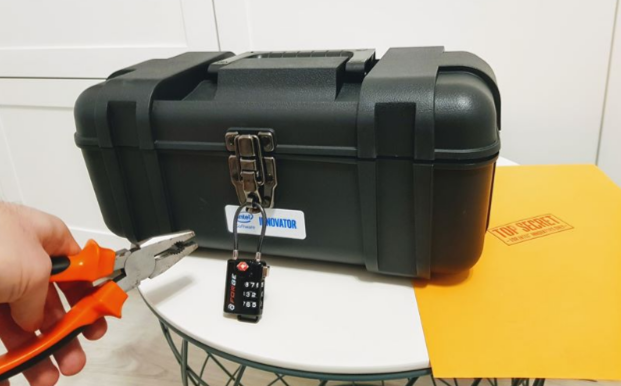 Top Innovators received a mystery box to unlock
The Intel® Software Innovator program is a global resource for developers who demonstrate exceptional technical expertise, forward-thinking innovation, and a talent for sharing knowledge within their technical community. From this pool of talented developers, Intel recognizes the best of the best: the candidates for the year's Top Innovators.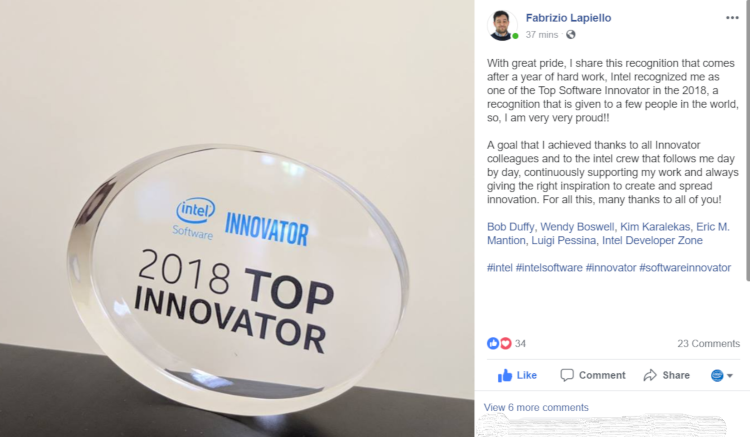 Every quarter, Intel formally recognizes Innovators who are actively engaged: whether they demoed a project at an event, taught a workshop, or spoke at a local meetup. To ensure that this activity is recognized and amplified, Intel sends its Innovators a special recognition award every quarter. At the end of each year, program officials review their accomplishments and recognize those Innovators who went above and beyond. A key metric for 2018 Top Innovators included developers that engaged with at least 1,000 of their peers, making the biggest impact on their developer community. "This level of engagement is incredibly valuable, and we're proud to express our appreciation for their leadership," said Wendy Boswell, Developer Affinity Programs Manager.
Some of the latest Intel Software Innovator projects include:
Get to know some of the Intel Software Innovator superstars better through our Innovators of Tomorrow Video Series.
Rewarding Top Innovators with a Puzzle to Solve
Intel puts much thought into these end-of-year recognition gifts, aiming to make each one fun, meaningful and challenging. This year's Top Innovator winners each received a branded toolbox secured by a combination lock, and a card printed with a URL to a branded mini-game. To open the toolbox, Innovators had to play the game, level up, revealing one piece of the code for each achievement level. Once they got all the parts of the combination, they were able to unlock the box. Inside they found a personalized recorded message, an Intel Software Innovator vest, laptop stickers, and a branded water bottle.
The recognition toolbox and game were an enormous success, and Innovators shared their reactions on social media: "And here it is!" enthused Marco Del Pino. "My #TopInnovator kit has arrived, finally … proud to be a part of this great family!"
Nurturing Top Talent to Enrich Our Developer Community
Wendy Boswell emphasized the value Intel places on keeping its Innovators engaged, enthusiastic and rewarded: "The work that the Innovators do, the influence they wield, and the leadership they show year after year – we could not be successful without such an incredibly valuable and engaged group of people working with us." Intel relies on their expertise and leadership to drive adoption for products in the developer community, she explained, and their influence is crucial all over the world. "Plus they're just an amazingly innovative group of people," she added. "Anything from a portable clean water indicator system to a weekly AI school for hundreds of developers in Nigeria to a gesture-driven wheelchair for people with special needs…these projects are just a few that have come out of the Innovator program, and all created on Intel® architecture."
Share Your Achievements and Inspire Others as an Intel® Software Innovator
Developer Mesh is our community platform - the place to share your projects with us and other developers. Learn more about Intel's developer community programs and apply for membership. Your ideas and accomplishments could make you the next Top Innovator.
---