Intel® Software Innovators Alex and Tim Porter Empower Anyone with a Bold Artistic Vision (but a Modest Budget)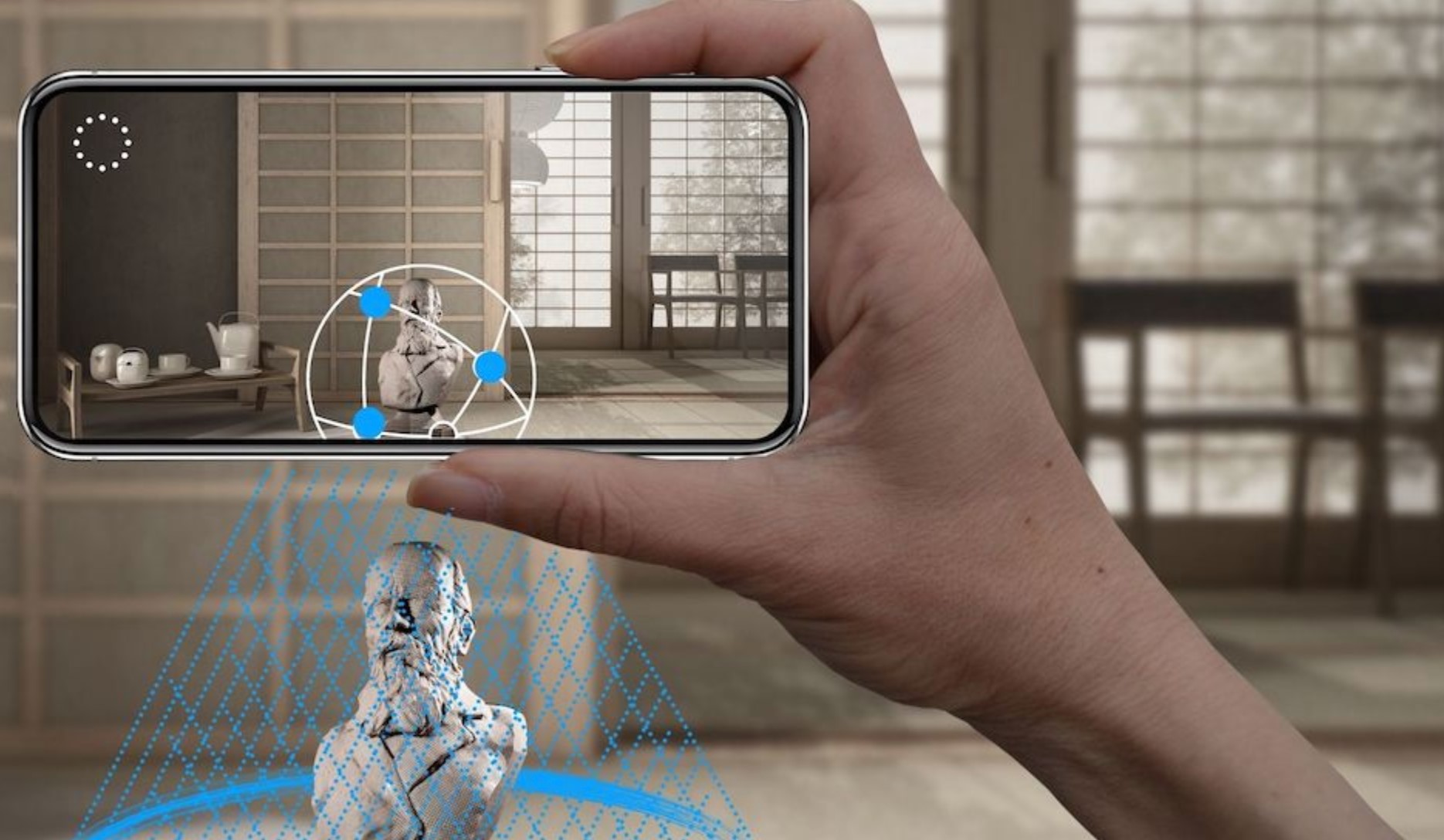 Year after year, big media producers invest untold millions creating the next "whoa!" moment of mind-blowing digital content. Whether for sprawling space sagas or immersive gaming environments, the process is impossibly complex, time and talent-intensive, and almost exclusively the domain of huge facilities. Small shops simply lack technology, the specialized expertise and the resources to render amazing content cost-effectively – until now. Thanks to a pair of Intel® Software Innovators who are applying the latest Intel® technologies and their own ingenuity in digital content creation, that exclusivity is ending.
In early 2020 Graphics Innovators Alexandria and Timothy Porter set out to democratize AI-powered digital capture for the masses by launching their own content creation platform for media and entertainment – an all-in-one toolkit for photogrammetry and 3D model creation, bringing renders to life quickly, cost-effectively, and at scale.
As co-founders of Mod Tech Labs, the Porters bring 15+ years of experience creating digital content for mobile, games, movies, and Extended Reality (XR). And, their modular platform conforms to the needs of any workflow, so that clients can use as many or as few features as they require. "We know that our AI and automation can solve problems by supporting the creators of tomorrow," said Alex Porter.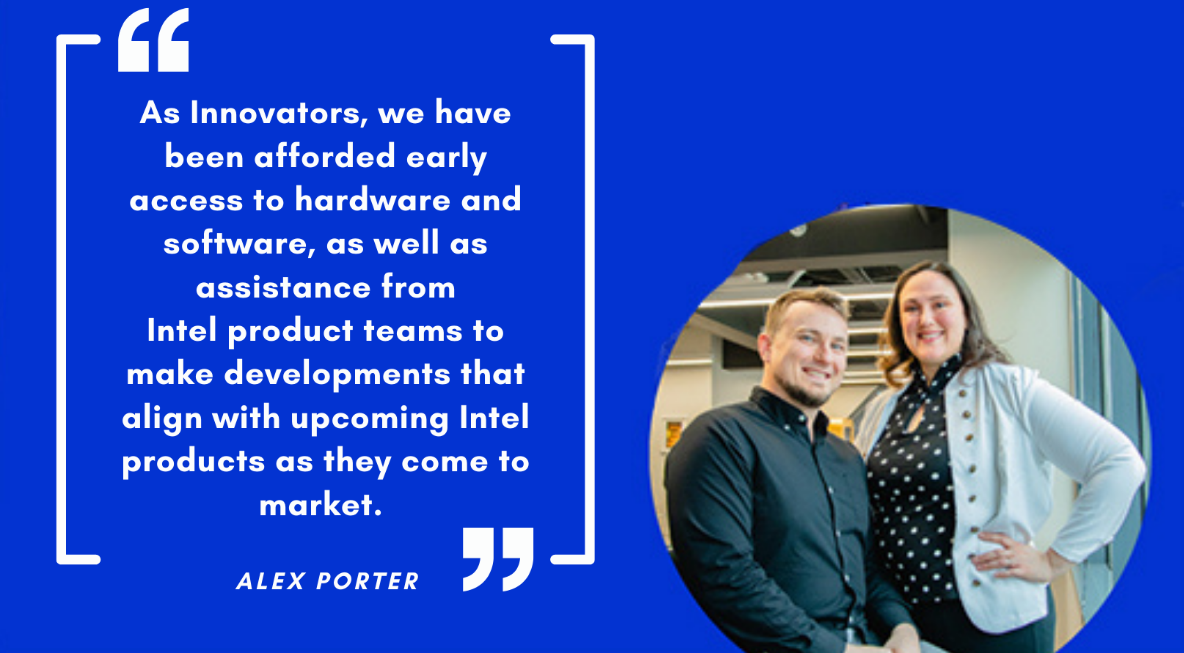 Extending the Power to Amaze
Mod Tech Labs employs machine learning to automate highly-complex workflows into a single platform, which is processed in the cloud. Its smart one-click process captures real-world images, videos and other scanned subjects to render fully multi-dimensional objects digitally. Backgrounds, textures, environments, characters – whatever imagined reality the client or artist can envision, Mod can generate meshes, transform point clouds, optimize textures, and more.

Here's how it works: Mod provides creator-customers through enterprise with tiered subscription access to its automated, AI-powered suite of cloud-based visual content creation tools. Users upload their real-world imagery captured from videos, photos, models or scans, and Mod's powerful tools transform the raw data into a photorealistic 2D or 3D asset, and their output can easily plugin into any existing workflow. As a result, customers can create visual content in much less time, with no compute overhead or capital expense. With the ability to use whichever program, platform, or devices the user prefers, no additional technical skills are required.
Mod's proprietary machine learning systems can accelerate delivery of some functions by up to 99% by allocating compute resources more efficiently across processing systems. For example, the task of decimating a mesh manually might take an artist four days, while Mod's tool suite can complete the job in just five minutes.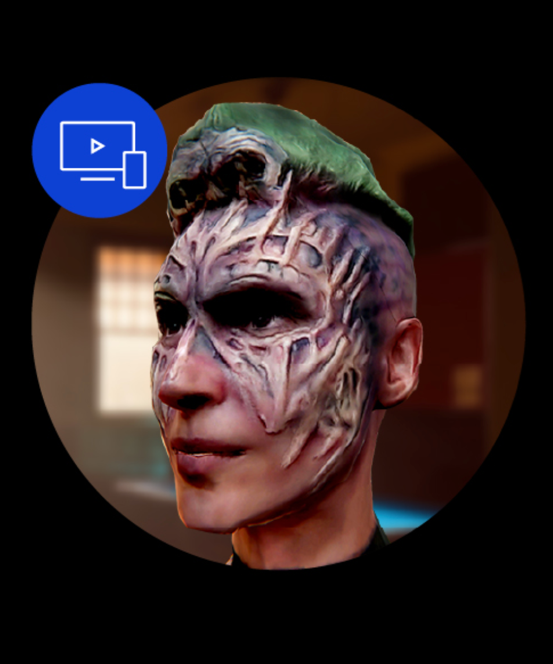 Digital content production for movies, games, XR, or apps is enabled through a combination of remote rendering and Intel® Deep Link technology for preview quality processing and viewing of larger assets that wouldn't be capable without the acceleration. Creators can view people, objects, and worlds using game engines (real-time production) or virtual remote production including collaboration from anywhere made possible by Intel® Iris® Xe MAX graphics. This provides live real-time remote visuals of high-quality 2D or 3D images and assets without render farms, allowing for review and revision on-site.
A Much-Needed Paradigm Shift for the Age of COVID
The global pandemic brought the filmmaking industry to a halt, impacting production facilities of all kinds. But for Mod, it spelled opportunity. To keep casts and crew safe, production steps such as set-building turned to virtual solutions that enable social distancing and other health protocols. And going forward, elaborate productions will increase their reliance on the speed and flexibility of virtual set design for movies, gaming and other media.
The ability to recognize and seize new market opportunities is a key advantage of Intel Software Innovator involvement, the Porters point out. "As Innovators, we have been afforded early access to hardware and software, as well as assistance from Intel product teams to make developments that align with upcoming Intel products as they come to market," said Alex Porter. "The exposure and access to the tech community with the validation of working with such a respected company has allowed us to progress further as a startup."
Those Intel Innovator opportunities include trade show participation, contributing articles and videos, knowledge sharing, and networking with others in the content creation ecosystem – "All rewarding experiences that help us make a difference," she added.
[embed]https://youtu.be/TuJH8m-DC4g[/embed]
Sample of Mod Tech Labs Automated Remeshing
Behind the Scenes, Mod Leverages Intel® Technology Resources
The Porters incorporate an array of Intel® products and technologies into the object-capture platform and mobile rigs their customers use for volumetric video and photogrammetry, including:
● Data Parallel C++ (DPC++),, the new direct programming language of oneAPI, the Intel-led initiative to unify and simplify application development across multiple computing architectures.
● Intel® Iris® Xe MAX, combining 11th gen Intel® Core™ processors, discrete graphics capabilities and software/hardware optimizations for gaming, creation, productivity and more.
● Intel® Deep Link technology, harnessing the power of an ultraportable notebook's Intel® CPU and GPUs, increasing performance for content creation, gaming, and productivity; capabilities include dynamic power sharing and powerful encoding.
● Intel® Integrated Graphics, built into the processor in small-form-factor devices like notebooks, designed to conserve battery life.
● The Intel® Distribution for Python*, the general-purpose programming language noted for its emphasis on easy-to-read coding.
● Intel® Media Software Development Kit (Intel Media SDK), for developing professional video and media applications; delivering hardware-accelerated performance for gaming, videoconferencing, digital surveillance and more.
● Intel® RealSense™ technology, a comprehensive portfolio of computer vision hardware and software for expressing real and imagined worlds in 3D.
● The UP board series powered by quad-core Intel Atom® processors, combining high performance and low power consumption.
As Intel Software Innovators, the Porters receive early access to new hardware and software solutions, as well as technical assistance from internal Intel product teams to align their developer activities with Intel technology directions. Their connections in the developer ecosystem and the respect they've earned through their Intel affiliations enable them to grow
as a startup.
Mod Continues to Build on Its Platform Success
The Porters continue to build out their Mod platform to meet an expanding range of industry needs, from automated rotoscoping to color grading, advanced image enhancements, as well as plugins to traditional tools so clients can expand their own capabilities. And the reception so far has been impressive: "The recent beta launch of our mobile photogrammetry app, AR MOD, on Android* and iOS* already has more than 1700 downloads," added Alex Porter.
Through trade show participation, knowledge sharing, thought leadership and other opportunities, Mod will continue pushing the limits of what's possible for anyone in the realm of digital content creation.
[embed]https://www.youtube.com/watch?v=iV3DTATlM0Y[/embed]
Video Interview: Bob Duffy interviews Mod Tech Labs about innovating the game and VFX pipeline
Elevate Your Graphics Skills
Ignite inspiration, share achievements, network with peers and get access to experts by becoming an Intel® Software Innovator. Game & media developers and other creators can apply to the Xe Community track – the newest expansion of the Intel® Software Innovator program – opening a world of opportunity to craft amazing applications, games and experiences running on Intel® Iris® Xe graphics.
To start connecting and sharing your projects, join the global developer community on Intel® DevMesh.