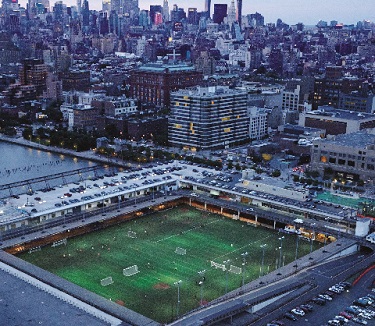 As entertainment, sports, fashion, science, food and more info-junkies, people are fast using video as a quick, easy way to satisfy their needs to stay informed and connected about the things they care about. Whether viewing via the internet, TV or mobile devices—video is a part of everyday life. And how do you make it an excellent experience for millions of viewers?
Video solution providers are vying in this space to deliver real-time, reliable content available everywhere, and at high-quality with brilliant colors and immersive experiences—all with an efficiency that allows room for profits, innovation, growth, and more reach. And sports is the perfect place to show this evidence.
Open the hood to see how it's done, and you'll see it's all driven by computing—from data centers to encoders/decoders, to edge devices. This is where Intel® Xeon® processors with built-in media accelerators best fit the bill for performance, coupled with Intel's media software tools to speed video transcoding, deliver efficient/high-density streaming, and help video solution vendors build competitive features for their products and services. Video acceleration is fast growing with game-changing results in the world of sports—below is a key example of just how.
Innovation by Design, Technology provides Video Replay Advantage
We all remember viscerally that one play where the referee got the game-changing call wrong and our favorite team lost the competition. It's human error. It happens. But it doesn't need to anymore. Now, new solutions with the latest Intel technologies can help resolve challenging referee decision moments with fast, high-quality specialized video replay systems.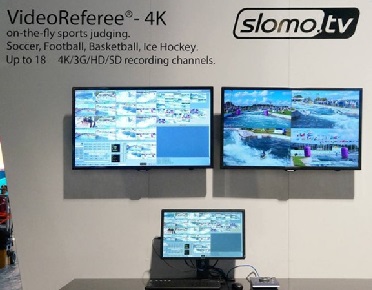 Slomo.tv, a producer of instant replay servers, innovated a family of videoReferee* systems that provide instant high-quality video replays from up to 18 cameras direct to referee viewing systems—allowing it to join the sports competition sidelines.
Built with Intel® Xeon® processors (E3-1500 v5) for extreme processing power, and optimized by Intel® Media Server Studio software for fast, high-quality video transcoding helped the company transform its solutions, which are being used around the world.
In addition to the server and video cameras placed around the sports play area, the system includes a monitor and an easy-to-use control panel that any referee can learn in less than an hour. Video can be reviewed in Quad mode simultaneously from 4 cameras at different angles, in slow motion, or using zoom function for objective, error-free gameplay analysis.
Helping Referees across a Diversity of Sports
Sports organizations like Kontinental Hockey League; basketball leagues in Korea, Russia, and Lithuania; and even canoe racing at the Rio Olympics in 2016 took notice of videoReferee—using it to help get their sports judging right. The Fédération Internationale de Football Association (FIFA) is also testing similar systems for possible use in its worldwide football (known as soccer in some parts of the world) competitions.
What makes slomo.tv's solution different from those offered by other video solution providers and manufacturers, is how it manages video compression. By using Intel's Media Server Studio (a tool suite that provides the Intel® Media SDK, runtimes, and advanced analysis tools for media, video and broadcast application development), to optimize, accelerate and compress its video streams, the company sees flexibility and an efficiency advantage over traditional hardware-only designs to manage that function.
Slomo.tv CTO Igor Vitiorets says, "Without the Intel® Media SDK <in Intel Media Server Studio>, we could not have created our innovative video replay and server products now in use worldwide, as it was the cornerstone for our software development and innovation."
Today, instant replays are in the center of sports. What could be ahead? Providing fans and sports consumers a more in-depth, insightful view of key support sports decision-making process than available today, or even more immersive virtual reality views on-the-spot.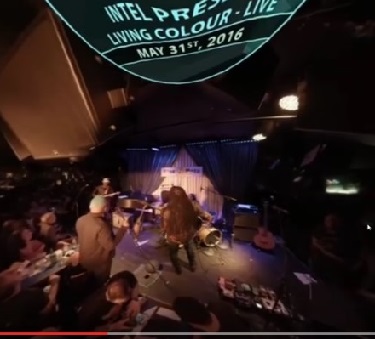 See how Wowza, Rivet VR and Intel created a 360-degree view of a live concert delivered via 4K streaming made possible by Intel technologies.
Video | Article

Learn More