Summary
Instructions to render an employee inactive in an Intel® Partner Alliance account
Description
Can't find the Remove a Contact button on the Intel® Partner Alliance web site.
Need to remove a contact that no longer works for the company.
Resolution
Only the Partner Administrator/Delegate of an account can activate/deactivate other employees. To deactivate contacts/employees, follow the instructions below.
| | |
| --- | --- |
| Note | Partner Administrator cannot remove or inactivate other Partner Administrators. |
This must be done by Intel. If you need to remove access for a Partner Admin, contact Intel Customer Support.
---
Step 1
The Partner Administrator/Delegate must log into the Intel® Partner Alliance website..
From the IPA home page, click the Company profile link.

Next, scroll to the Responsibilities section of the page and click the Manage Personnel link.

Step 2
Choose the employee you wish to deactivate.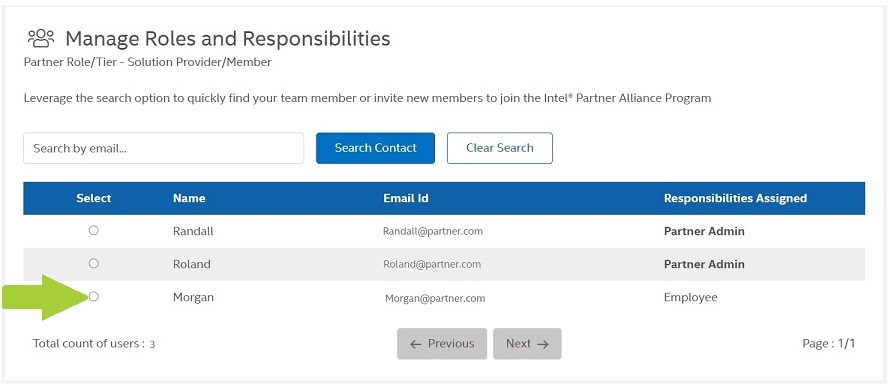 Under the Access section, de-select all responsibilities for the employee by removing the check marks.
This will remove that person's access to the account and benefits, including Points, Warranty, and Solutions Marketplace, if applicable.
| | |
| --- | --- |
| Note | The employee name will still be listed in the account list until the system refreshes the data. As long as no access buttons are checked they will not be able to log in to the account. |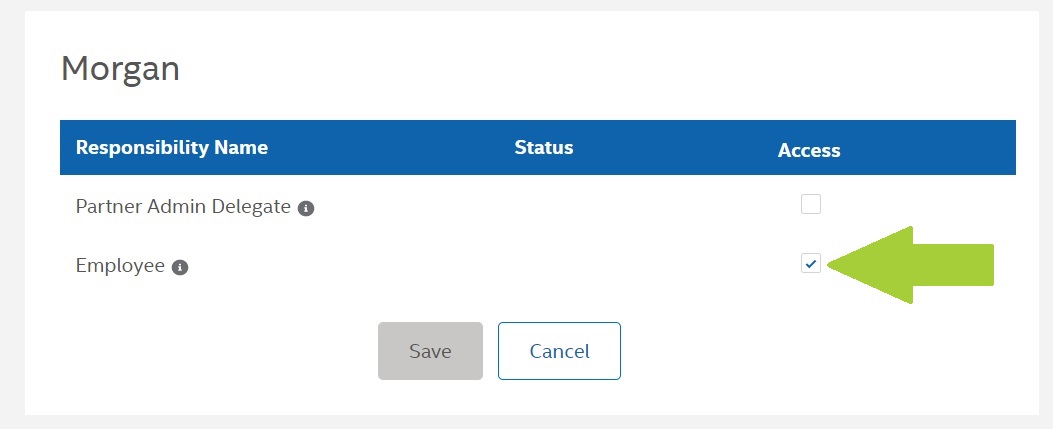 You can confirm an employee has been deactivated, as their Status flag will display as Inactive:

Additional information
Once deactivated, the user will not have access to the account. However, training credits remain valid and will continue to be calculated as training credits of the account within the membership period.