How to Find BIOS Version, Motherboard Manufacturer, and Model
BIOS version, motherboard (system) manufacturer, and motherboard (system) model information can be found using the built-in Microsoft System Information app.
System Information also displays hardware resources, components, and software environment.
To view System Information, Press the Windows key

on your keyboard and start typing System. Choose System Information.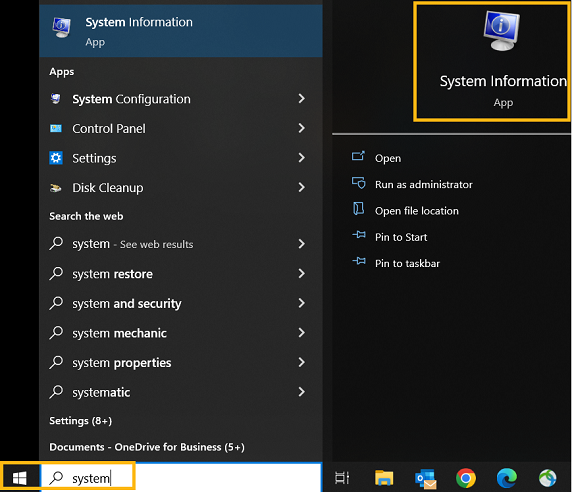 See an example below: