BIOS Settings Glossary for Intel® NUC
NOTE: Intel® NUC BIOS Glossary documents are no longer being updated. They are provided here for historical reference only.
These glossaries describe the settings and options available in the Intel® NUC BIOS. The presence of menus and BIOS settings are dependent on your Intel NUC model, hardware components installed, and the BIOS version.
There are two BIOS cores for Intel NUCs, depending the the model.

How can you tell which BIOS core is used on your Intel NUC?
Press F2 during boot to enter BIOS Setup.
Compare the home page to the images below.
Press F10 to exit BIOS.
The Aptio V BIOS home page looks like this: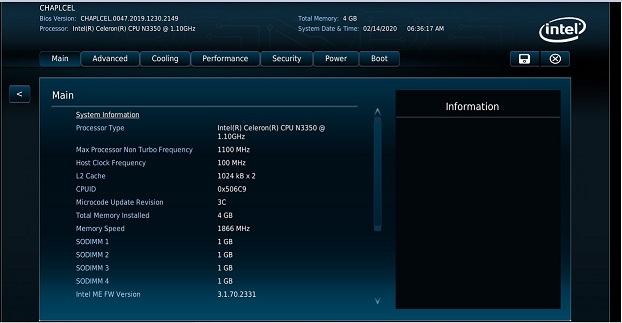 The Visual BIOS home page looks like this: