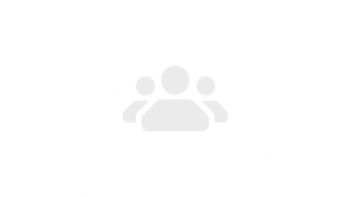 ABB ASEA BROWN BOVARI LTD
ABB is a pioneering technology leader that works closely with utilities, industry, transportation and infrastructure customers to write the future of industrial digitalization and realize value.
Address
Affolternstrasse 44
Zürich, ZH, 8050
Switzerland
Offerings
Offering
Centralized protection and control for distribution substations ABB has launched the first virtualized protection and control solution with Smart Substation Control and Protection SSC600 SW. The virtualized product enables customers use the hardware of their choice and gain access to same proven protection and control functionality as with ABB's turnkey solution. SSC600 SW is the virtualized version of the Smart Substation Control and Protection SS600 device. In 2018, ABB introduced this revolutionary approach to protection and control (P&C) in distribution networks, where all the P&C functionality is centralized into one single device. One SSC600 device can handle the tasks of 30 protection relays. Centralizing this functionality into only one device in the substation reduces network complexity and supports optimal, lifelong asset management and up to 15 percent savings in substation life cycle costs. Combining SSC600 SW with merging units creates an IEC 61850-compliant centralized protection and control solution. The modular software can be flexibly modified for the entire lifetime of the digital substation and allows SSC600 SW to change with the evolving grid. SSC600 SW builds on ABB's solid and proven technological foundation manifested in the renowned Relion® protection and control family of relays. Scope: - Centralized protection and control Benefits: - Can be installed on hardware of your choice - Centralized protection and control for reduced network complexity - Easy and efficient process management with station-wide process visibility - Extensive application coverage for flexibility and optimal cost-effectiveness - Fully modular software for maximum flexibility throughout the substation's entire life cycle - Designed to support the increasing digitalization of substations Features: - Supported virtual machine environments: KVM, VMware, enabled by Intel® Xeon® Gold processors - IEC 61850-compliant communication and interoperability between substation automation devices - Centralized protection and control in one single device for up to 30 feeder, motor and transformer bays - Comprehensive Web HMI (human-machine interface) including station-wide HMI functionalities - Disturbance recordings for the entire substation - Extensive digital services throughout the substation's entire life cycle
Offering
Substation Automation Protection & ControlSubstations are the building blocks for any grid. ABB has been automating those substations ensuring highest interoperability, thanks to international standards like IEC 61850, and providing grid operators and owners with highest efficiency and increased productivity. Without adequate protection those substations can quickly come tumbling down. ABB has been preventing that happening successfully during the last 100 years, with protective relays and breakers connected over bulletproof telecommunications.Modern automation nowadays is digital. So digital substations can increase controllability, facilitate the integration of intermittent renewables and improve safety by replacing copper cabling with fiber optics. ABB Grid Automation enables the digitalization of the grid so that our customers can improve reliability and ensure safe and clean energy supply to their consumers.