Product Logos and Images ›
View and download product logos, high-resolution product and usage images, and 3rd Party product images.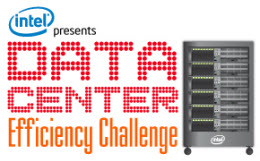 Think you know how to make your data center more energy efficient? Are you an expert at slashing data center operational costs? Share your ideas and have a chance at winning a sweet reward from Intel!
Why Servers Rock! ›
Find out how in this fun look at why servers rock! Also view other videos of the event.