An Investment in Her Is an
Investment in Our Future
When girls and women learn, we all win
Education can close the gap
Access to education and technology must become a global, fundamental right for girls and women. Intel technology–based programs in education and digital literacy are empowering women around the world, and the impact is clear:

They gain the skills to become more self-confident and productive.
They access and generate new sources of prosperity, and invest them in the health, education, and well being of their families and communities.
They reach out to help others move forward, initiating and escalating cycles of empowerment.
Employment and entrepreneurship increase significantly.
Poverty decreases, GDP increases, and positive global change results.
Giving girls a chance to learn and prosper
Access to educational programs can provide girls with the opportunities for quality education and personal growth through technology, scholarships, and community learning programs. Through programs such as the Intel® Learn Program and the Intel® Computer Clubhouse Network (ICCN), girls gain the skills to become the next generation of leaders.
Giving teachers the tools to make a difference
Over the past 12 years, Intel has trained more than 10 million teachers, including an estimated 5 million female teachers in 70 countries. The Intel® Teach Program helps teachers become more effective educators by training them in ways to integrate technology into their lessons. By doing so, they can help their students develop the problem-solving, critical-thinking, and collaboration skills they need to succeed in the global economy.
Programs for Girls and Women
Girl Rising—The Film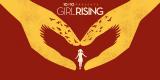 Directed by Academy Award nominee Richard Robbins, which tells the stories of 9 extraordinary girls and narrated by 9 renowned actresses.
A location near you >