Android* or Windows* 8 tablets with Intel Inside®
Discover tablets with Intel Inside®
Android* or Windows* 8 tablets with Intel Inside® deliver lightning-fast web browsing and extraordinary battery life to keep up with you and your life.
All content, all the time
With smart multitasking capabilities built right in to the processor,1 you can jump effortlessly between an e-book, your favorite online magazine, and a presentation. Whatever you feel like reading is instantly accessible—here, there, and everywhere.
From 3-D to HD
Work in a little downtime—even when you're on the go. Kick back with your tablet and enjoy 1080p HD movies, shoot your own HD-quality videos, or take yourself to an alternate universe with immersive 3-D gaming.
Play songs. And play along.
Imagine taking guitar lessons on your own time. New Intel-based tablets give you the fast web and app loading and responsiveness you need to make it happen. Set aside time in your calendar, keep sheet music on hand, and play along to songs in your music library or instructional videos you find on YouTube*.
Rich, immersive experiences
A tablet's built-in camera does more than capture the moment. It records your history. And, with an HD camera, you can capture all of your big moments even in challenging environments. Plus, you can chat with friends and family in real time.
Battery life that lasts
Extraordinary battery life and GPS make it easy to get where you're going, share where you've been, and make the most of your surroundings. Geotag your photos, check in on Facebook*, and use location-based apps to discover nearby shops, restaurants, events, and more.
Performance for any project
Let's say cooking is your thing. A tablet enables fast web browsing, fast app loading, and seamless multitasking,1 so you can quickly find a recipe on the web, customize a grocery list, and follow along with a step-by-step cooking video. Say hello to the modern kitchen companion.
Tablets with Intel Inside®
2 in 1: a Tablet When You Want it, a Laptop When You Need it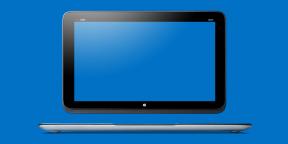 No compromise

Now you don't have to choose. Work and have fun with one great device.

Full performance

Get Intel level performance, extraordinary battery life, and the power of a laptop with the freedom of a tablet.

Truly mobile

Listen, watch, play, and be productive on the go. A 2 in 1 with Intel Inside® is simply there for you.
Product and Performance Information
1. Available on select Intel® Core™ processors. Requires an Intel® Hyper-Threading Technology (Intel® HT Technology) enabled system. Consult your PC manufacturer. Performance will vary depending on the specific hardware and software used. For more information including details on which processors support HT Technology, visit www.intel.com/content/www/us/en/architecture-and-technology/hyper-threading/hyper-threading-technology.html