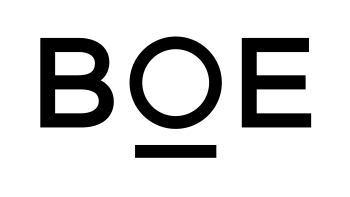 Boe Technology Group Co., Ltd.
BOE Technology Group Profile BOE Technology Group Co., Ltd., founded in April 1993, is a global leader in semiconductor display industry as well as an IoT company providing intelligent interface products and professional services for information interaction and human health. BOE's three core businesses are Interface Devices, Smart IoT Systems and Smart Medicine & Engineering Integration. Interface Devices: Interface Devices Business includes Display, Senor and Application Solutions. Since 2003, BOE has invested and built the first Gen 5 TFT-LCD production line, the first Gen 6 TFT-LCD production line, and the first Gen 8.5 TFT-LCD production line in China, ending the era of "no self-made LCD display" in mainland China. In the meanwhile, BOE also has the world's first Gen 10.5 TFT-LCD production line and China's first Gen 6 flexible AMOLED production line. It has completely solved the problem of "lack of chips and displays" that has plagued China's electronic information industry for many years. BOE leads China's semiconductor display industry develop from nothing, then become large and strong, become a pivotal pole of the global display industry. According to HIS global market research institute, in 2017 BOE LCD display shipments accounted for about 25% of the world's total shipments, ranked No.1 in the world. In the first three quarters of 2018, BOE shipment ranked first in smartphone LCD display; tablet computer displays; notebook computer displays; monitor displays; TV display areas.   Smart IoT Systems: Smart IoT Systems Business includes Intelligent Manufacturing Services, IoT Solution and Digital Art IoT Platform. BOE provides total IoT solutions of "hardware products + software platforms + application scenarios" in new retail, finance, digital art, transportation, education, energy, business office, home and other fields. In digital art platform, BOE launched the product iGallery to achieve the perfect combination of technology and art. In the field of retail business, BOE provides IoT total solutions contain price and shelf managements, customer behavior analysis, to achieve seamless connection of retail O+O.   Smart Medicine & Engineering Integration: Smart Medicine & Engineering Integration Business includes Mobile Healthcare IoT Platform and Smart Healthcare Services. BOE has launched mobile platforms for healthcare management, through intelligent health data detection device and big data algorithm, to provide personalized medical treatment and health management service for users, such as AI disease risk prediction, expert health coursed and online inquiries. Healthcare services combine medical, information, AI technology and cell engineering, focusing on digital hospital, digital human body and regenerative medicine, etc., developing the comprehensive and life-cycle healthcare service ecosystem for customers. In 2018, BOE added 9585 new patent applications, of which more than 90% were inventive patents and now have more than 70,000 patents could be used, covering the United States, Europe, Japan, South Korea and other countries and regions. According to US business patent data, in 2018, BOE ranked 17th in the world, becoming the fastest growing enterprise in IFI Claims TOP20. The World Intellectual Property Organization (WIPO) issued the Global International Patent Application (PCT) in 2017, and BOE (Beijing Oriental) ranked seventh in the world with 1818 PCT applications.   BOE has many manufacturing bases in Beijing, Chongqing, Hefei, Chengdu, Mianyang, Fuzhou, Xiamen, Suzhou, Ordos and Guan. Its subsidiaries are located in 19 countries and regions, including the United States, Germany, Britain, France, Switzerland, Japan, South Korea, Singapore, India, Russia, Brazil and the United Arab Emirates. The service system covers major regions of the world, such as Europe, the United States, Asia and Africa.
Address
北京经济技术开发区西环中路12号
Beijing, BJ, 北京
China
Company Resources

Boe Technology Group Co., Ltd.
Resource Type: Thumbnail Image
Boe Technology Group Co., Ltd.
Resource Type: Product Brief