Put proven Industry 4.0 software solutions to work for your customersThe factory optimization software solution from Tridium is enabling manufacturers to see rapid results from digital transformation projects.Sample project resultsFurnace operations realized $2.5M in OpEx and $2M+ CapEx cost avoidance, 89% - yield improvement (7% to 96%) 30% - capacity improvement (automated data entry), Worker safety increased with visibility to ambient environmentManufacturing operations realized $900k in OpEx and capacity increases 47% yield increase (35% to 82%), 40% scrap reduction (70% to 30%), Significantly increased capacityPlant significantly reduces defects and rework saving $500k per year 23% - rework reduction, 21% scrap reduction 61% - first pass yield increase (35% to 96%), Statistical insights enabled removal of root causeN4 i4.0 is a Industry 4.0 Factory Optimization software solution being widely deployed by discrete manufacturers to drive rapid results for digital transformation initiatives.N4 i4.0 FeaturesDiscrete manufacturing KPIs (OEE, RTY, COPQ)Digital andon & kanban boardsEdge defect analyticsPart traceabilityRecipe managementSmart digitized paper formsStatistical Process Control chartsData collection and storageReal-time and historical trendingTridium Business BackgroundTridium was founded in 1999 and acquired by Honeywell in 2005. Our core offering is the Niagara Framework. Today nearly 800,000 instances of Niagara are deployed globally, driving operational efficiency outcomes in a wide variety of use cases. Niagara based solutions are sold by a robust ecosystem of developers and solution providers in all parts of the world.Our business strategy is centered around the concept of "open". In the founders words "an architecture that would allow software developers to develop applications that could be used across a wide variety of systems, existing legacy systems and competing systems from different manufacturers".We define open by:Open edge connectivity - open interface development - ubiquitous connectivityOpen application environment & developer friendly - rich open API libraryOpen distribution - global network - 25,000+ certified developer partners - no vendor lockThe Niagara FrameworkNiagara is an IoT framework designed to connect to disparate data sources whatever they may be, from wireless sensors to ERP systems and normalize all data so that it may be easily consumed in the application layer to produce actionable insights.The framework gives you the ability to:Aggregate and normalize disparate data sourcesMonitor data inputs against optimum operating parametersAnalyze and alarm for conditions outside of normalControl connected edge devices to maintain optimum operating parametersNiagara is most powerful in highly diverse operating environments, like those found on discrete manufacturing plant floors. Using a single platform for data integration coupled with a single drop and drag engineering tool simplifies highly complex data environments making it easy to tailor a solution to produce specific, desired outcomes. Tridium has already done all the heavy lifting inside the framework. Our open and agnostic approach allows our ecosystem to develop around the framework to create unique machine learning interfaces as well as develop use case specific applications.Being agnostic also involves the ease of moving data. Users can do as much or as little inside of Niagara as they choose. When the choice is to send data to the cloud or other applications to finish the job various methods exist and additional ones can be developed to transport your data.Niagara Framework FeaturesPOWERFUL SECURITYNiagara 4 takes defense-in-depth approach to Internet of Things security. Building on the security of previous Niagara versions, Niagara 4 is secure by default. Authentication requires users to choose strong credentials, and both data in motion and sensitive data at rest are encrypted. Niagara 4 also uses Role-Based Access Control (RBAC), making user permissions easy to configure and less error-prone. Niagara 4 also can be integrated with existing enterprise identity and access management systems, such as LDAP and Kerberos. All user actions and security-related events are recorded in Niagara audit log for traceability.MORE DATA AT YOUR FINGERTIPSNiagara provides an interface that empowers users to do more on their own. Because devices, systems and data points can be tagged in Niagara 4, users can easily conduct a station-wide search of the most important elements in their operation. This one-tool solution utilizes tag hierarchies to automatically integrate all data in a navigation tree. Using a standardized dictionary of tagged elements, users choose which points to monitor directly. Users can utilize the standardized dictionary to drive consistency in their building automation systems. With a simple point-and-click or drag-and-drop, users can create customized charts, allowing them to instantly find and display critical information from their desktop, tablet or mobile device. You no longer necessarily need to re-engineer new dashboards each time a requirement changes. Building real-time dashboards is straightforward, allows for immediate troubleshooting and quickly displays data with attractive visualizations.EASIER INTEGRATIONNew templating feature enables tags to be applied to devices quickly, and allows applications to be prebuilt against a set of standardized templates which then can be quickly created and reused. In other words, once a template is made, it can be redeployed as often as needed in other instances. The result is not only a more functional design for users but also reduced integration time across the board.AN ALL-NEW USER INTERFACENiagara 4 features a bold and intuitive new interface. Modern and easy to use, the platform utilizes HTML5 to provide an array of rich features. Our powerful new UI framework makes the user experience simpler and more robust, giving users maximum control of their data and decisions. The optimized workflow allows users to find and visualize data points quickly based on a powerful tagging system. New features include a built-in search function, customizable charting and visualization, role-based security, real-time troubleshooting and rapid navigation. Niagara 4 use of HTML5 provides a user interface that makes it easier for users to create and maintain customized views.FASTER, MORE POWERFUL DEVELOPMENTDevelopers will find improved documentation, a rich open API library, BajaScript 2.0, semantic data modeling via tags and other ready-made tools to greatly speed and support development. In addition, the need for specialized training in the Niagara user interface is reduced; anyone familiar with open Web development can now create a custom UI in Niagara. Niagara 4's new features and public APIs make it easier to extend, develop and build upon the framework.
Regional Coverage
Americas:
North America Region
Latin America Region

Asia, Pacific, and Japan:
Japan
Rest of Asia

People's Republic of China:
People's Republic of China

Industry
Energy and Utilities : Electric Power
Manufacturing : Industrial Automation
Others
Category:

Solution: Intel® IoT Market Ready Solutions
Included Intel Technology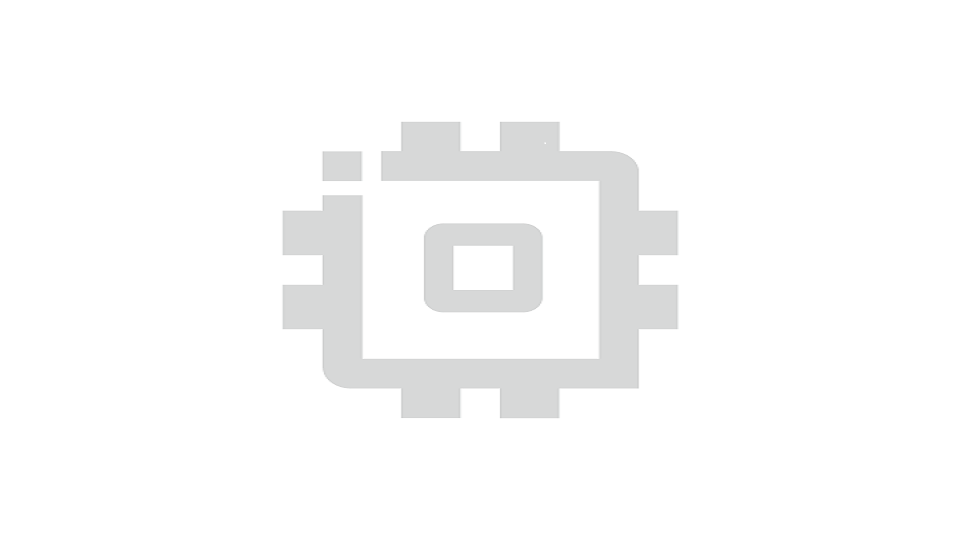 Intel Atom® Processor E Series
Datasheet
Resource Type:
Data Sheet
Published On:
Nov 10, 2019
Product Brief
Resource Type:
Product Brief
Published On:
Nov 10, 2019
Due to a technical difficulty, we were unable to submit the form. Please try again after a few minutes. We apologize for the inconvenience.
Your registration cannot proceed. The materials on this site are subject to U.S. and other applicable export control laws and are not accessible from all locations.
The recaptcha has identified the current interaction similar to a bot, please reload the page or try again after some time.
The Niagara Framework connects, normalizes and controls data throughout your manufacturing enterprise - making it possible to make better decisions. From energy usage to increased production, our industrial solutions are crafted to meet each enterprise's particular goals. Tridium now offers manufacturers an Industrial Internet of Things (IIoT) technology solution developed in collaboration with Dell and Intel Corporation. This, Tridium's first, Niagara-based digital transformation solution for plant floor applications is designed to deliver industry standard KPIs and analytical insights, with no additional programming required. An exceptional manufacturing process is one of your biggest competitive advantages . With Niagara, your unique way of doing business can become even more powerful. Niagara connects disparate business, operations and manufacturing systems so you can access the right information at the right time to optimize current conditions and production output.
Your request for information has been successfully sent to TRIDIUM, INC.