MCVS –Intel® PSG Cyclone® V SMARC2.0 SoM
MCVS –Intel® PSG Cyclone® V SMARC2.0 SoM
MCVS offers the full flexibility of the Altera® Cyclone® V SoC FPGA family. It integrates an ARM-based hard processor system (HPS) consisting of processor, peripherals, and memory interfaces with the FPGA fabric using a high-bandwidth interconnect backbone. The Altera® SoCs combine the performance and power savings of hard intellectual property (IP) with the flexibility of programmable logic. MCVS features additional hard logic such as PCI Express® Gen1, multiport memory controllers, and high-speed serial transceivers. Our SoCs drive down power and cost while enabling performance levels required by cost-sensitive applications. Due to the flexibility of the MCV concept 25KLE, 40KLE, 85KLE and 110KLE SoC FPGAs are supported by MCVS. Being compliant to the SMARC2.0 standard defines the key differentiator for MCVS compared to MCV. Main advantages for customers are lower product price as well exchangeability and scalability. Features: Altera® Cyclone® V SoC FPGA without PCIe supportA2: 5CSEBA2U23C8N25KLE, 36 DSP blocksA4: 5CSEBA4U23C7N40KLE, 58 DSP blocksA5: 5CSEBA5U23C7N85KLE, 87 DSP blocksA6: 5CSEBA6U23C7N110KLE, 112 DSP blocks with PCIe supportC2: 5CSXFC2C6U23C7N25KLE, 36 DSP blocks, 6 transceivers 2.5Gbit/sC4: 5CSXFC4C6U23C7N40KLE, 58 DSP blocks, 6 transceivers 2.5Gbit/sC5: 5CSXFC5C6U23C7N85KLE, 87 DSP blocks, 6 transceivers 2.5Gbit/sC6: 5CSXFC6C6U23C7N110KLE, 112 DSP blocks, 6 transceivers 2.5Gbit/s Dual 800 MHz Cortex A9 CoresHPS-Peripherals1 GByte DDR3 RAM256 Mbit configuration device4GByte eMMC memory143 FPGA signals66 HPS signals Clock distribution default configuration: Gigabit EthernetUARTCANSPII²CUSBSMARC2.0 compliant.
Availability and Pricing
Price (in US dollars): 190
Order Lead Time Weeks: 18
Regional Coverage
Americas:
North America Region:
United States


Europe, Middle East, and Africa:
Central Eastern Europe:
Slovakia
Macedonia
Slovenia
Bulgaria
Romania
Montenegro
Croatia
Serbia
Lithuania
Bosnia and Herzegovina
Czechia
Latvia
Estonia
Albania
Poland
Hungary

Western European Union Region:
Luxembourg
Monaco
Gibraltar
Guernsey
St. Pierre and Miquelon
Switzerland
Isle of Man
Liechtenstein
French Southern Territories
Jersey
Belgium
France
San Marino
Vatican City

Northern European Union Region:
Svalbard and Jan Mayen
Finland
Greenland
Denmark
Iceland
Ireland
Netherlands
United Kingdom
Norway
Aland Islands
Sweden
Faroe Islands

Southern European Union Region:
Greece
Portugal
Cyprus
Andorra
Malta
Italy
Israel
Spain

Central European Region:
Germany
Austria


People's Republic of China:
People's Republic of China:
Mainland China


Industry
Manufacturing : Industrial Automation
Health and Life Sciences : Fitness and Wellness
Health and Life Sciences : Medical Devices
Health and Life Sciences : Medical Imaging
Agriculture
Category:

Component: FPGA Boards: SOMs - System on Modules

Operating Systems:

Linux*:Other Linux family*

Linux*:Other Linux family*:Linux*

Linux*:Other Linux family*:Yocto Project*

OS Independent:OS Independent family

OS Independent:OS Independent family:OS Independent

End Customer Type:

Small and Medium sized Business

Other
Board Quality Metrics
CE Compliance Comments:

Certificate available on request

Test Plan Summary:

100% functional test prior to delivery

Defects per Million Opportunities (DPMO):

To be defined

Return Material Authorization (RMA) Policy:

Product returns accepted.RMA number request is necessary

ISO 9000 & 9001 Compliant?:

Yes

Conflict Mineral Policy Compliant:

Yes

CE Compliant?:

Yes

Board Schematics Available?:

Yes

RoHS Compliant:

Yes

Parts per Million (PPM):

To be defined

User Guide Available?:

Yes
Included Intel Technology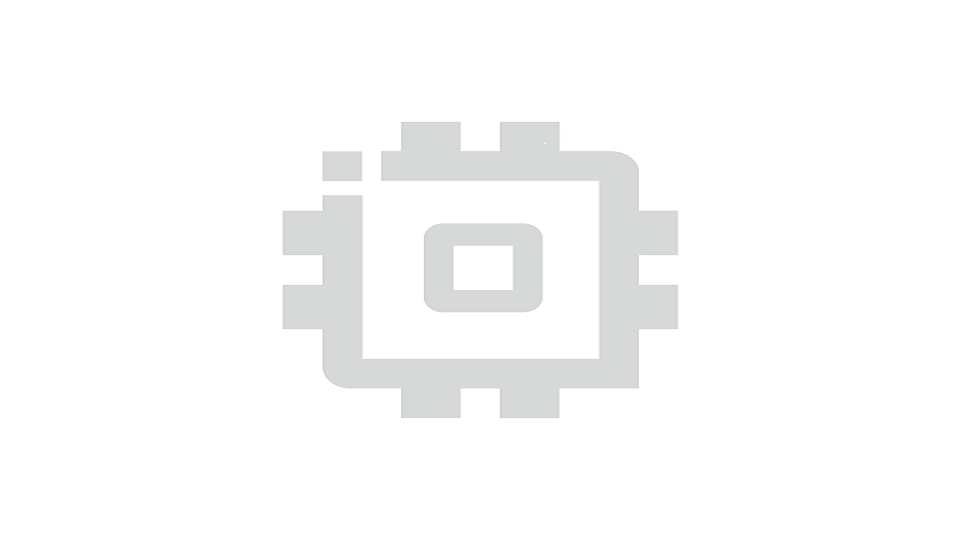 Cyclone® V FPGAs and SoC FPGAs
MCVS-6
Resource Type:
Thumbnail Image
Published On:
Mar 20, 2023
Due to a technical difficulty, we were unable to submit the form. Please try again after a few minutes. We apologize for the inconvenience.
Your registration cannot proceed. The materials on this site are subject to U.S. and other applicable export control laws and are not accessible from all locations.
The recaptcha has identified the current interaction similar to a bot, please reload the page or try again after some time.
ARIES Embedded provides design services and standard products for the market of industrial electronics since 2001. With focus on FPGA technology and open source software, ARIES Embedded helps leveraging newest technology of embedded systems into real products. The customers of ARIES Embedded benefit by reducing development-risks and -costs, improving time-to-market and increasing competitiveness. The offered modular systems can easily be used for functional prototypes, pilot series and even mass production. Many specific design are build as a customization of a proven standard-product. The company is headquartered in Furstenfeldbruck, Munich area, Germany.
Mcvs –intel® Psg Cyclone® V Smarc2.0 Som
Your request for information has been successfully sent to ARIES Embedded GmbH