Change tomorrow. Start today.
Intel in Shannon is Hiring!
Overview
Intel has had a presence in Shannon since 2000. This innovative and vibrant R&D center has grown to over 250 employees in recent years with key capabilities in a number of areas:
Software Design
Silicon Design
Technical Marketing
System Architecture
Intel Shannon staff are highly motivated and skilled professionals with 95% of the population qualified in a 3rd level degree or higher. There is an international feel with 15 different nationalities represented on site.
The Intel Shannon facility is conveniently located within short commuting distance to Limerick city (Ireland's 3rd largest city) and Ennis (County town of Co Clare) and affords access to great recreational opportunities in the region.
Innovate the Future of Communications
From the creation of the first microprocessor to the 22nm 3-D transistors, Intel has always believed in delivering the most innovative and reliable products in the industry. With a reputation in developing the products and technologies that power nine out of every 10 servers sold in the world, the datacenter thrives on creating the latest and greatest for everything from high-end co-processors for supercomputers all the way to the low-energy systems used for the cloud.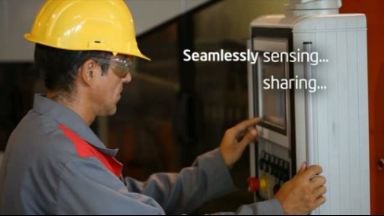 The three main focus areas on campus at Intel Shannon are:
Network Platform Group (NPG)
Focused on the vision of "Transforming the Infrastructure to connect, protect and enrich the digital lives of every person on earth", the Shannon team are active contributors to a number of Open Source projects to help accelerate the network transformation toward a more software defined future.
These projects include:
Transport Solutions Division (TSD)
Accelerate the next generation of compelling intelligent connected car experiences by delivering a scalable, pre-validated, standards-based modular platform to help automakers more quickly get to market with brand-differentiating driving experiences.
Retail Solutions Division (RSD)
Enable seamless, secure Intel-based retail solutions, from real-time inventory management to optimising brands across channels, helping businesses create richer, more personalized consumer engagement that drives customer loyalty, and can translate into profits.
What We Offer You
When you come to work at Intel in Shannon, you come to work in a collaborative, supportive environment, where your equally brilliant colleagues will push you to be your best. There's no fear of failure—we know that's how innovation happens. And you'll never be bored. We also offer:
Competitive benefits and pay (including bonuses)
Opportunities for professional development and continuing education
The flexibility you need to achieve balance.
Submit your CV to irelandjobs@intel.com.