Advanced Technology to Boost Your Intelligent Systems
Discover technologies that lower costs, increase security, and simplify the management of embedded devices
Overview
The proliferation of interconnected smart devices has revolutionized how people and organizations interact, communicate, and work. As demand for devices with greater connectivity and functionality grows so does concern for power management, data transfer, and security. Intel® processors are designed to meet these challenges with advanced technology to simplify the deployment, management, and security of intelligent systems.
Packet Processing on Intel® Architecture
With Intel® processors, it's possible to transition from using discrete architectures per major workload (application, control, packet, and signal processing) to a single architecture that consolidates the workloads into a more scalable and simplified solution. As a result, developers may be able to eliminate special-purpose hardware, such as network processors (NPUs), co-processors, application-specific integrated circuits (ASICs), and field-programmable gate arrays (FPGAs).
Consolidate workloads with packet processing on Intel® architecture ›
Signal Processing on Intel® Architecture
Signal processing functions have often required special-purpose hardware, such as digital signal processors (DSPs) and field-programmable gate arrays (FPGAs). However, recent enhancements to Intel® architecture processors are providing developers an alternative: the ability to execute signal processing workloads on an Intel® processor.
See how signal processing on Intel® architecture can simplify embedded design development ›
Intel Thermal and Power Management Technology
Embedded developers understand the profound impact power consumption has on end-user utility bills, device form factor, and attainable performance, as well as battery runtime for mobile devices. A very effective way to manage power consumption is to put the system into a lower power state when the system workload decreases. Intel® processors support a number of power states that enable substantial power savings.
Improve battery life with Intel thermal and power management technology ›
Intel® QuickAssist Accelerator Technology for Embedded Systems
As the complexity of networking and security applications continues to grow, systems need more and more computational resources for workloads, including cryptography, data compression, and pattern matching. Intel® QuickAssist Technology is designed to optimize the use and deployment of algorithm accelerators in these kinds of applications.
Boost embedded systems with Intel® QuickAssist Accelerator ›
Hardware-Assisted Virtualization Technology
Hardware-based Intel® Virtualization Technology (Intel® VT)1 improves the fundamental flexibility and robustness of traditional software-based virtualization solutions by accelerating key functions of the virtualized platform. This efficiency offers benefits to the IT, embedded developer, and intelligent systems communities.
Design flexible intelligent systems with Intel® Virtualization Technology ›
Intel® Trusted Execution Technology
Trusted compute pools with Intel® Trusted Execution Technology (Intel® TXT)2 support IT compliance by protecting virtualized data centers' private, public, and hybrid clouds against attacks toward hypervisor and BIOS, firmware, and other pre-launch software components.

Build secure embedded designs with Intel® Trusted Execution Technology ›



Intel® Data Protection Technology for Transactions
Using a combination of hardware authentication and end-to-end encryption, Intel® Data Protection Technology for Transactions is designed to secure data from the moment a transaction is initiated all the way through the storage of the encrypted information on retailer and bank server networks.
Protect payment transactions and consumer information from point-of-sale to server ›
Enable Intelligent Designs
Intel® EDC support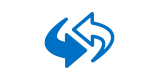 Access technical and sales assistance, register for an Intel EDC account, or manage your account.
Contact us >
Design Resources
Design Review Services

Submit your designs, and we will analyze them for compliance with guidelines and report potential issues within one week.

Design-In Tools

The Intel® Design-In Tools Store allows you to speed through motherboard and system design with validation tools and services available for purchase from Intel.

Test Tool Loan Program

Some design-in debug and validation tools are available at no cost to embedded and IoT developers who meet the loan program criteria.
Product and Performance Information
1. Intel® Virtualization Technology (Intel® VT) requires a computer system with an enabled Intel® processor, BIOS, virtual machine monitor (VMM) and, for some uses, certain platform software enabled for it. Functionality, performance, or other benefits will vary depending on hardware and software configurations and may require a BIOS update. Software applications may not be compatible with all operating systems. Please check with your application vendor.
2. Intel® technologies' features and benefits depend on system configuration and may require enabled hardware, software, or service activation. Performance varies depending on system configuration. No computer system can be absolutely secure. Check with your system manufacturer or retailer or learn more at www.intel.com/txt.