Heterogeneous application development has introduced new challenges for experienced and novice developers alike. In particular, the need to understand how your programming language maps algorithms to each device.
This webinar focuses on how to gain that understanding for cross-architecture applications written in Data Parallel C++ (DPC+). Specifically, it showcases how Flow Graph Analyzer, a feature of Intel® Advisor, provides insights into efficiencies of DPC++ data parallel constructs that help you improve algorithm performance.
Join Intel software specialists Anoop Madhusoodhanan Prabha and Kevin O'Leary to learn about:
The asynchronous task graph of your DPC++ algorithms and its similarities with other commonly used heterogeneous programming models
How to identify performance penalties using diagnostics reported on simple language use
How to determine scheduling inefficiencies—which kernels can be executed independently or if the kernels are being scheduled as intended
Flow Graph Analyzer reports and recommendations that can help improve the performance of data parallel algorithms
Includes demonstrations and code walk-throughs.
---
   Get the Software
---
Anoop Madhusoodhanan Prabha
Software engineer, Intel Corporation
Anoop Madhusoodhanan Prabha is a software engineer in Intel's Software and Services Group. He currently works as a technical consulting engineer on the C/C++ compiler support team. He joined Intel in 2009. Since then, he has worked on optimizing various customer applications by enabling multithreading, vectorization and other micro-architectural tunings. He has experience working with OpenMP, Cilk™ Plus, Intel® Threading Building Blocks (Intel® TBB), and CUDA. His current interest are in processor and GPU architecture, heterogeneous computing, and high-performance computing. He has an MS degree in Electrical Engineering from State University of New York at Buffalo, US. His email is anoop.madhusoodhanan.prabha@intel.com
 
Kevin O'Leary
Senior software developer and lead technical consulting engineer, Intel Corporation
Kevin O'Leary's expertise includes compilers, debuggers, and software performance tools. He's currently responsible for performance optimization using Intel® Advisor and Intel® VTune™ Profiler, and was a key developer of the Intel® Parallel Studio XE development suite. Prior to joining Intel, Kevin spent many years as a debugger engineer for IBM/Rational Software.
Kevin holds a bachelor's degree in computer science from University of Massachusetts and a master's degree in computer science from Oregon Health and Science University.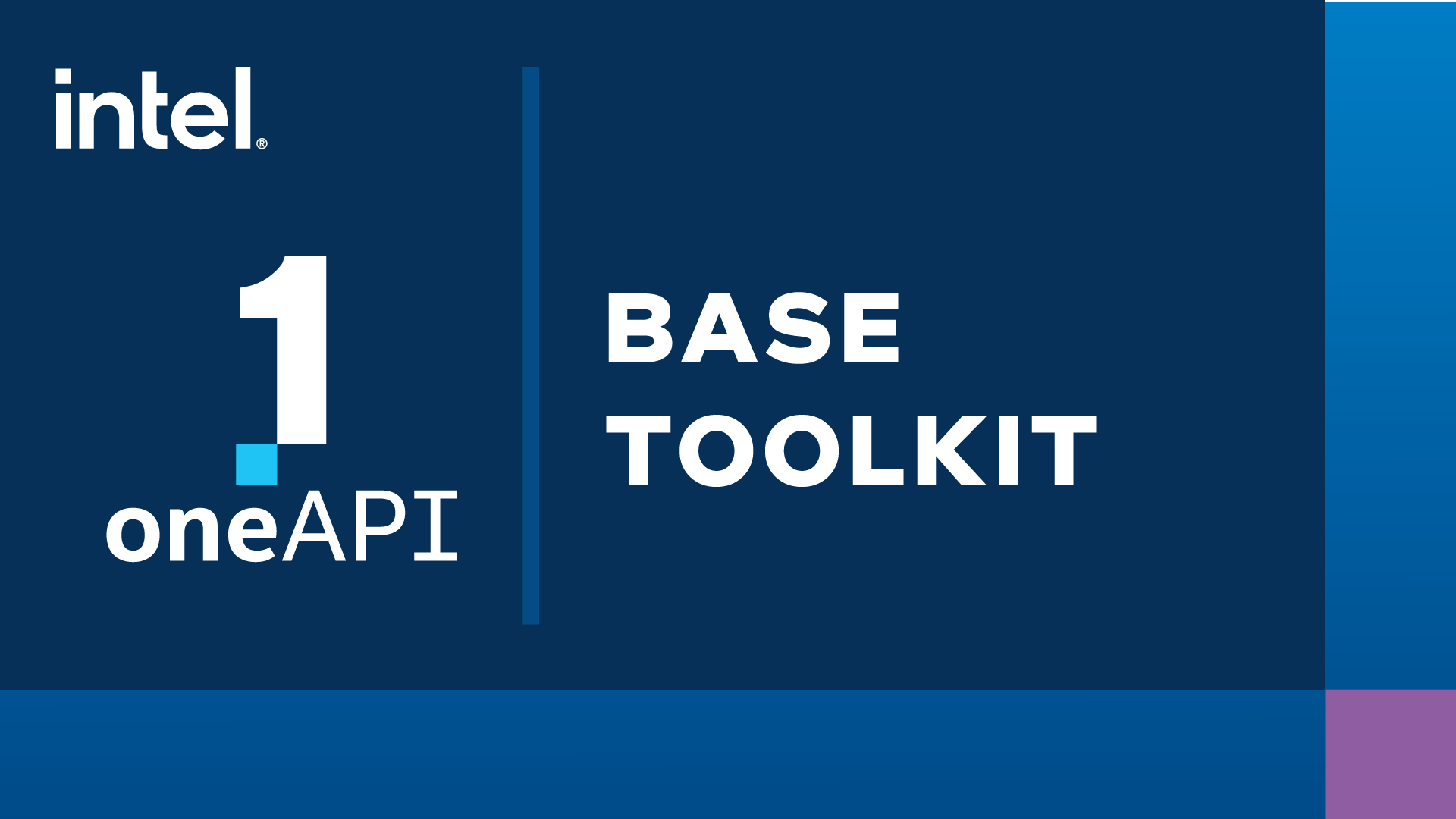 Intel® oneAPI Base Toolkit
Get started with this core set of tools and libraries for developing high-performance, data-centric applications across diverse architectures.