Automotive Innovation: Safety and Convenience Driven by Intel
From connected cars to autonomous driving—convenience and safety lead the way
The future of driving is being molded by technology, and Intel is using research, investments, and new products to help our partners shape the future driving experience. Research projects include:
Advanced sensing technology
Increased safety and efficiency of transportation

The situational-aware car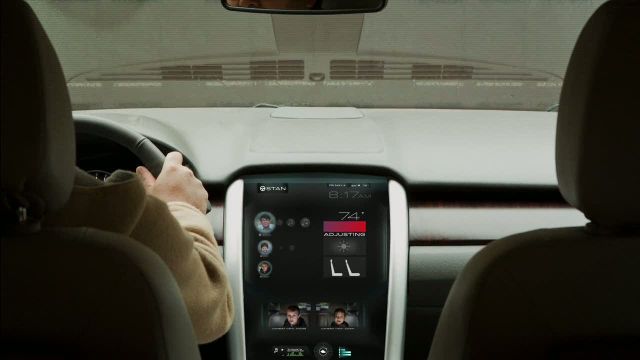 Cars that recognize the driver
Ford and Intel are researching how drivers interact with technology in the car and how to make that interaction more intuitive and predictive. "Mobile Interior Imaging" (Mobii*) uses existing interior cameras and sensors to enable new applications such as driver authentication, and using your smart phone to remotely look inside your car.
Safer, smarter vehicles in every environment
Intel® RealSense™ technology with facial and gesture recognition, object detection and park assist with 360 degree surround view customizes your vehicle's safety and security features.
Watch how Intel RealSense makes your car smarter >
Personal vehicle experience
What if your car knew who was inside, what their tastes are, understood the conversations going on in the car, and then, perhaps, made recommendations based on that information?
Advancing security in the intelligent car
Research conducted by Intel and the University of Darmstadt is an important step forward in securing today's increasingly intelligent car. Intel is committed to helping its automotive partners advance automobile safety and convenience.
Imagine a world without accidents
What if cars could share data with each other about their position and velocity and use predictive models to calculate the safest routes for everyone on the road?
The future of car safety
Researchers at Intel Labs are paving the road to a crash-free future with cars that communicate with each other.
More Information
Sensor Technologies
Intel Labs show how computer technologies can watch a driver's eyes or measure their brain activity to understand how well they're doing behind the wheel.
Watch the demo >
Intel and the Internet of Things (IoT)
IoT starts with secure intelligence >